Plain Fabrics, That Go With Everything.
Posted by AIMI SHAHEERA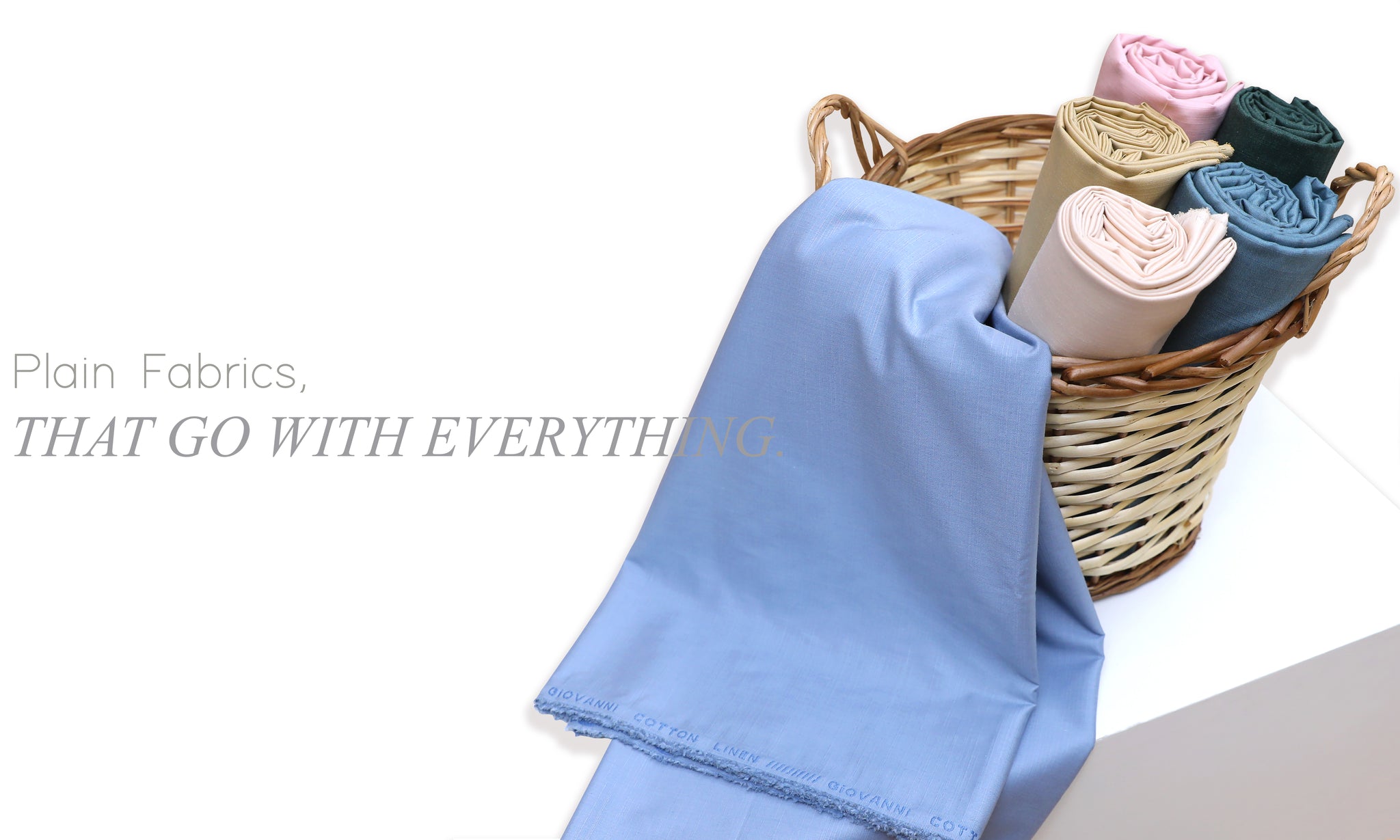 Plain weave-fabrics is one of the most basic fundamental types of textile weaves. The plain weave-fabrics that are not printed or given a surface finish have no right or wrong side. Each fabric carries a unique name in order for it to be identified among others based on their textures, designs, weaving patterns, aesthetic values, fiber source, the place where the fabrics are originated.
Gio Fabrics have the largest selection of fabric in custom prints, uniques prints, colours, materials and plain fabrics. We have every fabrication you need for all of your apparel, crafts, decorating projects including plain fabrics. Are you looking for our new plain fabrics collections? Check out these Giovanni Cotton Linen collections here! We sure you will fall in love with this collections with affordable price!
Introducing Giovanni Cotton Linen that leaves you to choose from 22 amazing colours from bold to medium pastel.
Giovanni Cotton Linen is one of our new range cotton fabrics. It is a blend of natural cotton and synthetic polyester. Poly cotton blends are very popular because they are used to make many types of clothing due it being stronger, more customizable, and more versatile (dries faster) than 100% cotton. The fabric has a decorative slub, just like linen so lends itself well to vintage style projects.
Ciri-ciri Giovanni Cotton Linen : Strong and durable breathable, can be ironed, shrinks less than pure cotton retain, colour less prone to pilling and static can be washed more often easy to sew.
Online shopping is more convenient and safe. We also can help you with a whole lot safer than heading out in this covid reality we're now living in. Happy shopping with us!