Your Comfort Is Our Mission
Posted by AIMI SHAHEERA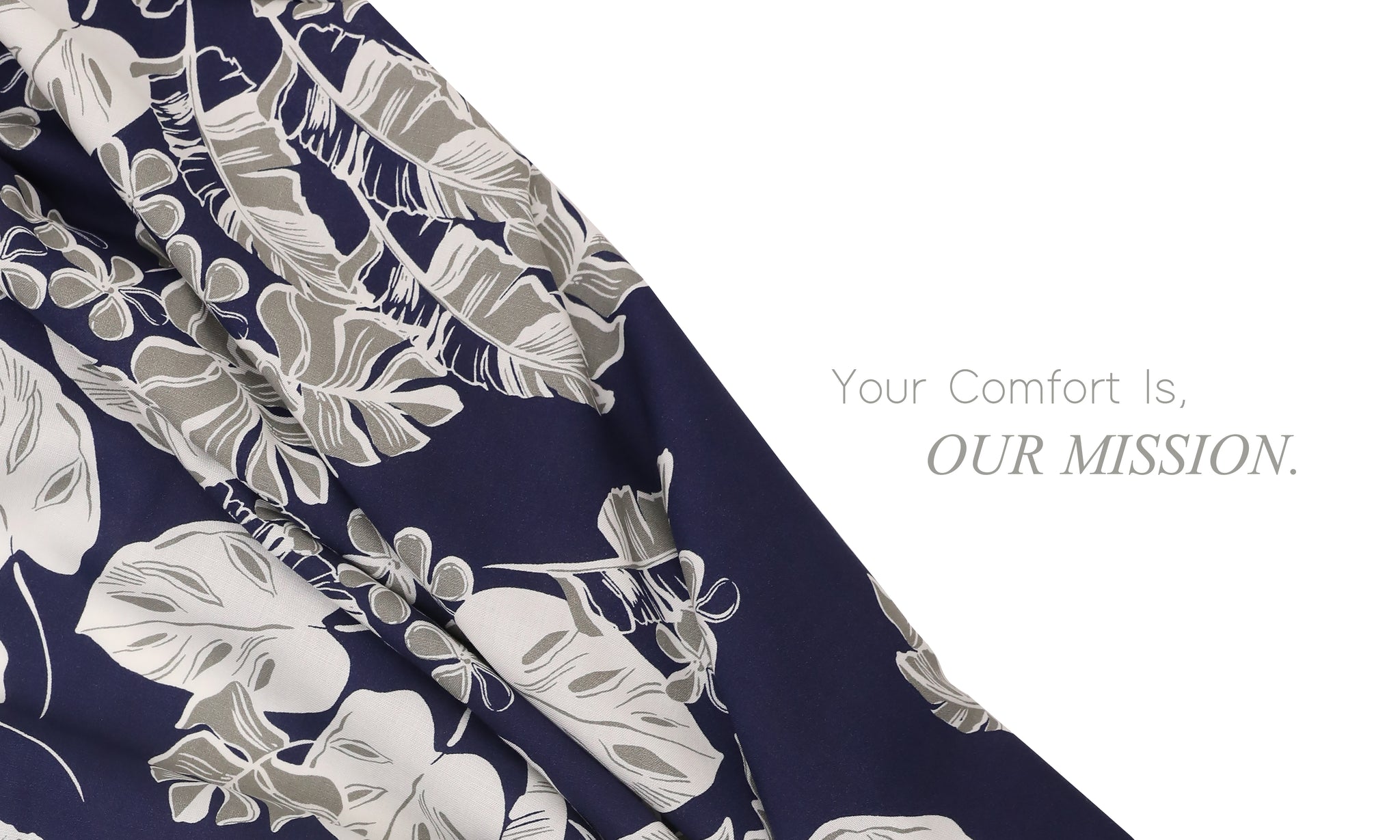 Printed textile fabrics are an integral part of our lives, being universally used to decorate both our clothing and surroundings. The print making technique has an unlimited potential for decorating dresses, furnishing fabrics and also wallpaper. In order to decorate textile surfaces, various print making techniques are adopted by mankind. For printing fabric, colour is applied in definite patterns and designs using various methods such as screen printing, block printing, roller printing and digital printing. 
Textile prints have played an important role in enhancing fabric surfaces. Gio Fabrics have the largest selection of fabric in custom prints, uniques prints, plain fabrics, colours and materials. We have every fabrication you need for all of your apparel, crafts, decorating projects including printed fabrics. Are you looking for our new printed fabrics collections? Check out these Camellia Cotton Rayon collections here! We sure you will fall in love with this collections with affordable price!
Cotton Rayon merupakan kain jenis lebih "breathable" berbanding daripada kain lain. Cotton Rayon Camellia sangat selesa dan sejuk dipakai ketika musim panas. Kain ini memberikan beautiful flow dan sangat sesuai untuk dijadikan stylish tops, skirts, lightweight pants, dan loose dresses.
Ciri-ciri Camellia Cotton Rayon: Soft and breathable, drapes well, highly absorbent, easy to iron, shrinkage on first washing app. 10%.
To all Gio Fabrics customers! Who wants to purchase Camellia Cotton Rayon collections, have three categories, first: By Metre, second: By Pasang and last: Mix & Match. Let's shop now! Semuanya harga berpatutan for each categories.
An excellent combination of Plain Umo Crepe and good material of Camellia Cotton Rayon Printed Fabrics will give you a lovable look. 
Online shopping is more convenient and safe. We also can help you with a whole lot safer than heading out in this covid reality we're now living in. Happy shopping with us!